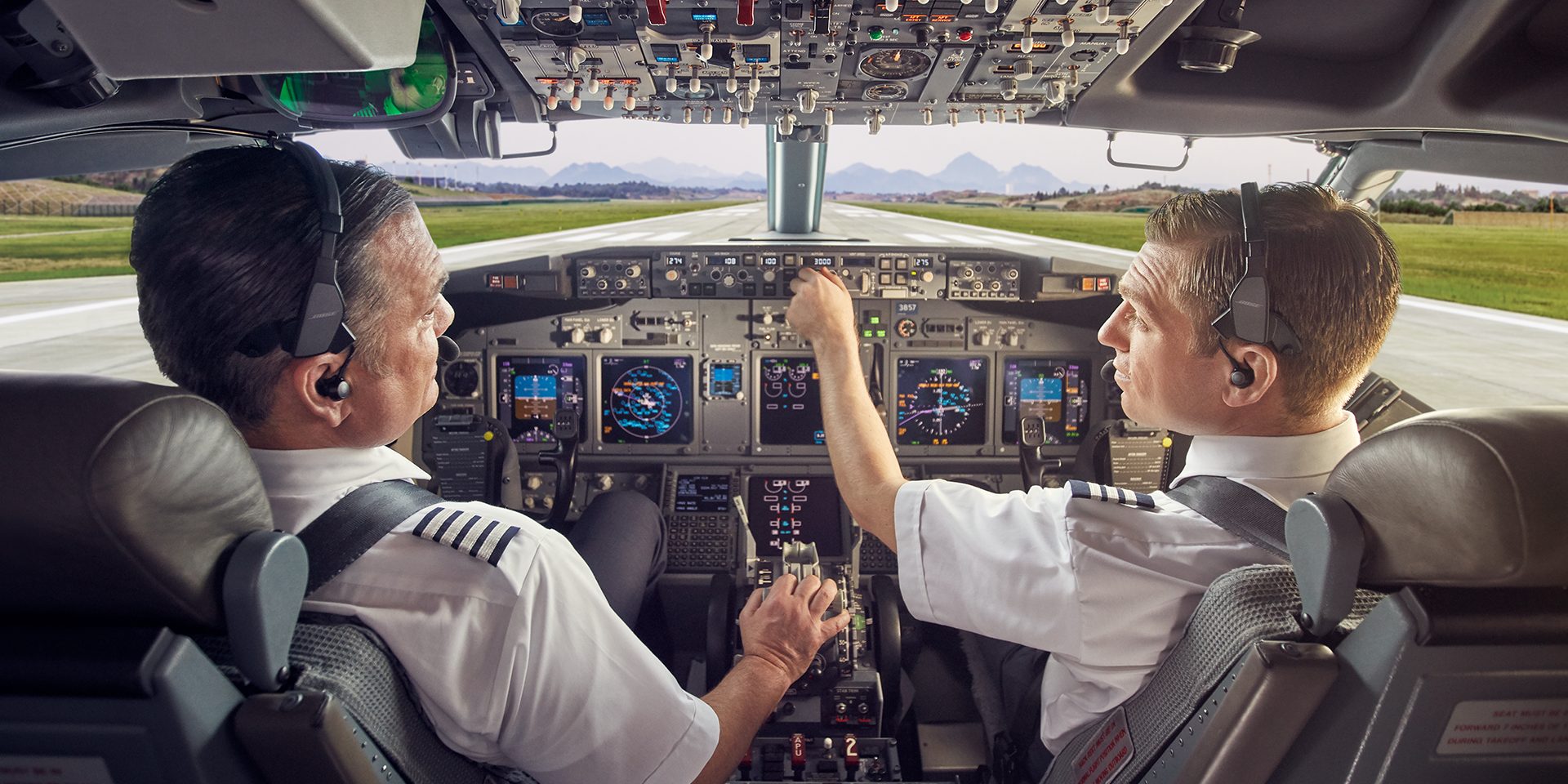 BOSE PROFLIGHT 2 SERIES HEADSETS
Start enjoying the comfort of the lightest ANR headsets from BOSE. Its innovative design and ergonomics are designed to offer you maximum comfort while enjoying the audio quality and noise cancellation that only the leader in active noise cancellation can offer you.
As an introductory offer for the purchase of your PROFLIGHT-2 headsets, get a holder for the control module of your BOSE PROFLIGHT headsets.
Don't hesitate any longer and start enjoying the sound of silence from your BOSE PROFLIGHT SERIES.
Expected delivery date :
26/09/2023
If you are an
Airline Pilot or Instructor

get your DISCOUNT CODE now!

It is with great pleasure that we would like to inform you that Bose has launched a new bonus campaign for the purchase of Bose ProFlight Series 2 helmets for Airline pilots as well as Flight Instructors. To qualify for the Bose Commercial Airline Pilot and Flight Instructor promotion program, the pilot must be an active commercial airline pilot with an AOC or an active FI-rated flight instructor.

For commercial airline pilots a copy of their ATPL/CPL license is required as well as a current copy of their airline ID.

For flight instructors: a copy of your ATPL/CPL/PPL license indicating the flight instructor (FI) rating and a copy of a recent logbook page (not older than 6 months) is required.

Full details of the Terms and Conditions of the program can be found at https://boseaviation-emea.aero/profpilot.
Steps to follow to get the Discount Code:
Request the code from Bose by sending the previously required documentation through their website https://boseaviation-emea.aero/profpilot.
When you receive the code, send it to us by email (buckerbook@buckerbook.com).
We activate the code for you to enter it in the purchase process.
>> DISCOUNT FOR PROFESSIONALS, REGISTER <<
Dear customer, due to the different policies of Bose Aviation in relation to the 90-day risk-free trial return policy we would like to inform you:
Bose Aviation, sells products in Europe in 15 countries, excluding Spain, where Bose Aviation products are only sold through authorized resellers, so Spanish customers cannot benefit from the US Bose sales conditions of 60 days return in relation to those Bose Aviation products (A20 and ProFlight Series 2).
Thus, Bucker Book as an authorized Bose customer in Spain, cannot assume that return policy. And ours is to offer a trial period of 15 days for any exchange or return.
USER MANUALS
>> USER MANUAL BOSE PROFLIGHT-2 SERIES <<
Bluetooth

With Bluetooth
Without Bluetooth